Corporate Partners
Life Line Chiropractic, Dr. Tammy Costello has stayed at Comfort Suites many times over the years and have to say the staff and management team, especially Acy Todd have been wonderful. When you're in need of a place to stay just for an over nighter, a get away from the family or need a place for your friends/ family call on Comfort Suites and don't forget to mention me for your discount. Happy slumber!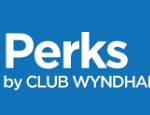 Perks By Club Wyndham
Wyndham employees receive 10% off treatment (if existing patient), $45 one-hour massage (one time use) and new patient consult with x-rays (if needed) for $75. Go HERE to sign up.
Theresa L. Bozza-Hicks, MA, LPC
843.349.0458
4505 Marshwood Dr. | Myrtle Beach, SC 29579
Counseling is a second career for Terry, who has worked in various capacities in Human Service for 31+ years. After 15 years as a therapist (7 years in private practice), Terry closed her office in New Jersey and relocated to Myrtle Beach, S.C. with her husband, Fred. She recently acquired her South Carolina license, and is ready to open a part-time practice focusing on Grief and Loss, Pet Bereavement, and General Mental Health/ Life Adjustment issues.
Terry's therapeutic approach is individualized based on the needs, personality, and cultural differences of each client. She is experienced working in various settings (both group and individual). Terry focuses on helping her clients "take their lemons and make lemonade" in a non-threatening empathic/humanistic environment delicately mixed with humor.